The population of Zanzibar is about one million people with 350,000 of them living on Pemba Island. Zanzibar Island is a part of the United Republic of Tanzania but it has its own autonomous government.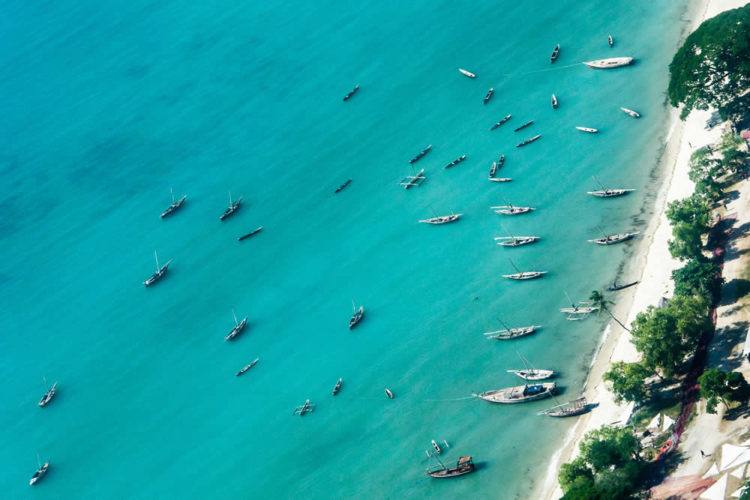 Zanzibar is a great place to end your safari
East Zanzibar's coastline offers some of the best beaches in the world but sand and surf vary depending on the which side of the island you're visiting.
On the Northeast coast are Nungwi and Kiwengwawhere waves break over coral reefs and sand bars offshore and low tide reveals small pools of starfish, small minnows, and anemones.
The north coast boasts fantastic swimming and smooth beaches of white sands that make for dazzling days in the sun. Few people come to these areas and at the right time of year you may find that you have the entire stretch of beach to yourself.
Zanzibar is one of the most beautiful and exotic island destinations in Africa. Many visitors on safari add an excursion the white sand beaches of Zanzibar to finish their trip. Most people visit the north or east coast of Unguja Island.
Many airlines from Europe and the rest of the world fly to Zanzibar. Regional flights from Nairobi, Mombasa, Arusha and Dar es Salaam (Dar) are operated daily. Zanzibar is also accessible by sea with hourly ferries departing from Dar each day.
Zanibar Tours
THE JOZANI FOREST RESERVE
The Jozani Forest is located in the central east region of Zanzibar Island is the home of rare Red Colobus Monkey which is only endemic to Zanzibar. A red colobus monkey, unlike their more widespread and adapted cousins, the Black and White Colobus, are a rain forest species which are now confined to very small areas of equatorial forest in tropical Africa. It is therefore a rare treat to be able to see them here in Zanzibar. The reserve also accommodates a large mangrove swamp and a tract of natural forest that is home to a few unique species including the Sykes monkey, bush babies, duikers, hyraxes, over 50 species of butterfly and 40 species of birds.
THE KIWENGWA/PONGWE FOREST RESERVE
Located in the north east coast of Unguja just a walking distance from the beaches this reserve is sure to impress visitors with proof that Zanzibar is an exotic island. The forest has a high biodiversity of plant, invertebrate and bird species. Different species of mangroves can be found in this forest. It is the stop over destination for botanic and forest tourists.
ZALA PARK
ZALA Park is a small nature reserve and field study center set under the shade of a variety of trees including orange, lime and grapefruit, nutmeg and banana. Ginger, chilies, black pepper and cinnamon are all grown here too. The captive animal exhibits include Tree Hyraxes and a variety of reptiles, such as Green Tree Snakes, Mambas and some big Pythons. Chameleons, Geckos, Tortoises, Striped Lizards and Monitor Lizards are other notable reptiles. The Park is approximately 5km southern from Jozani Reserve.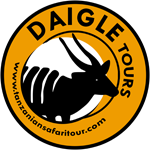 Want to find out more about Tanzania safaris with Daigle Tours? For information about safari packages or to plan your bespoke safari
download our brochure here
or
contact us now
.