Dar Es Salaam Zoo is a great place to escape the hustle and bustle of the city and learn about the animals and birds of Tanzania.
ITINERARY
In the morning after breakfast you'll be picked up from your hotel and transferred to Dar Es Salaam Zoo via ferry from Kigamboni. You can enjoy the coastal views on the way to Kibada village where the dirt road to the zoo begins.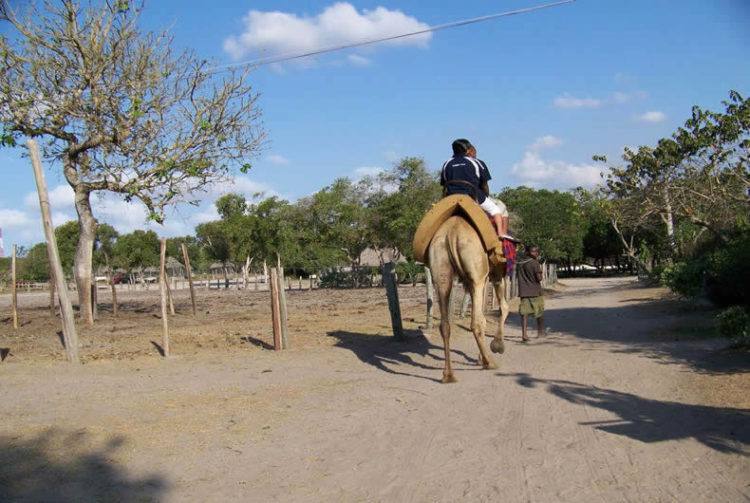 DAR ES SALAAM ZOO HISTORICAL, BIRD AND ANIMAL ZONES
You'll start with a walking tour of the zoo seeing animals such as giraffe, zebras, antelopes, lions, monkeys along with birds including ostriches and long-legged secretary birds.
LUNCH & ANIMAL RIDES
You'll enjoy lunch in a thatched hut called a banda then carry on visiting the zoo with an opportunity to ride a camel or horse if you wish.
DOMESTIC ZONE
After that you'll head to the domestic zone of the zoo with cattle, goats, donkeys and more. In the late afternoon you'll leave the zoo and be taken back to your hotel in Dar Es Salaam.
TOTAL PRICE
$182 Per Person (including transport, entrance fees and guide)
Please note all day trips are for a minimum of two people.