Highlights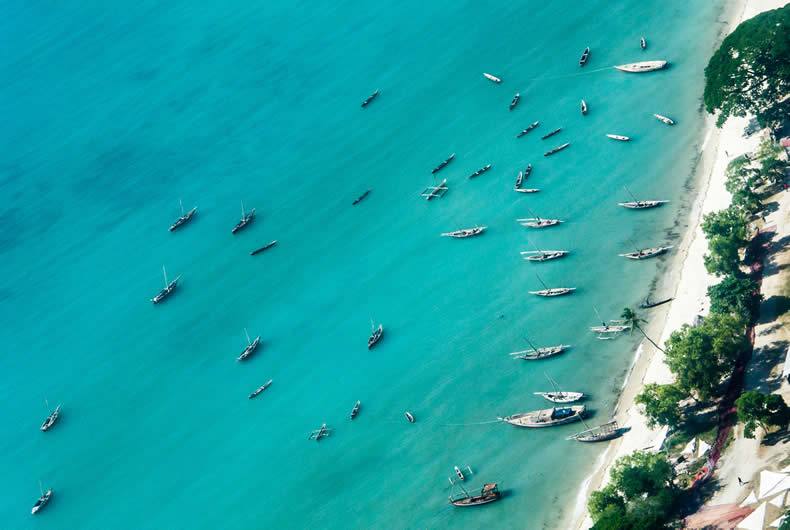 You'll be immersed in peace and beauty during your stay at Sea Cliff Resort and Spa on Zanzibar with amazing views over the sparkling Indian Ocean.
Highlights include:
The market and architecture of Zanzibar's old town. Don't forget your camera!
Taking a spice tour and visiting Jozan Forest.
The dolphin tour from Zanzibar's former capital of Kizimkazi.
ZANZIBAR TOUR 4DAYS /3NIGHTS
Day 1: DAR – ZANZIBAR
In the morning we'll pick you up and take you to the harbor for your boat departure to Zanzibar Island. On arrival you'll be taken to your hotel for lunch followed by a tour of Stone Town. Your guide will walk you through narrow streets of the Stone Town which is the old part of Zanzibar Town where most of the houses date back more than one hundred and fifty years. You'll have a chance to visit the exotic market, enjoy the architecture and watch the people of Zanzibar go about their daily life.
Accommodation: Sea Cliff Hotel.
Meals: All inclusive.
Day 2: ZANZIBAR. (SPICE & JOZAN FOREST)
In the morning after breakfast you'll go on a spice tour and visit the Jozan Forest. You will start seeing many varieties of spice on the plantation farm then you be taken to Jozan Forest for a walk where we'll look out for birds and animals like the rare red colobus monkey. The Zanzibar red colobus monkey has been isolated from its mainland counterparts for at least ten to fifteen thousand years, thus producing a distinct sub-species with different calls, eating habits and coat patterns and Jozani Forest is the last stronghold for this particular type of colobus.
Accommodation: Sea Cliff Hotel.
Meals: All inclusive
Day 3: ZANZIBAR. (DOLPHIN TOUR)
After breakfast you will be taken to Kizimkazi to visit the fishing village and see the 12th century mosque which is the earliest evidence of Islam in East Africa. Kizimkazi is home to several schools of bottle-nosed dolphins so you'll also be doing some dolphin spotting in a motorized local boat with an 85% chance of sighting these gorgeous animals. Lunch will be served at Kizimkazi.
Accommodation: Sea Cliff Hotel.
Meals: All inclusive.
Day 4: DEPARTURE DAY
In the morning after breakfast you'll check out of the hotel and be transferred to the harbor for boat trip to Dar es Salaam. You'll be feeling refreshed and relaxed after your time on Zanzibar with lots of wonderful stories to share with friends and family back home.
Accommodation
Sea Cliff Resort & Spa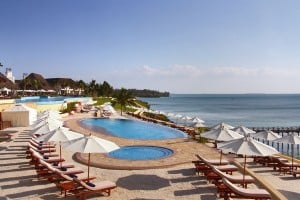 Sea Cliff Resort & Spa is an exquisite sanctuary of tranquility and beauty with 120 bedrooms, lush tropical scented gardens, sparkling swimming pools, multi-cultural cuisines and attentive staff.
The resort is located on the Northern-West coast of the exotic Island of Zanzibar just 20 minutes from the historical and eclectic Stone Town.
The resort offers a wide range of activities from relaxing by the pool or in the spa right through to adventure spots like diving.
PACKAGE IS INCLUSIVE OF:
Entry fees;
All inclusive accommodation;
Transfers;
Boat trips to/from (Dar es Salaam – Zanzibar – Dar es Salaam);
Excursion Tours.
PACKAGE IS EXCLUSIVE OF: –
Travel visas;
International and domestic flights;
Tips;
All items of a personal nature.
BOOKING
To find out more or make a booking please contact us or use our booking form. If you're dreaming of a Tanzanian safari we'll make it happen.
Phone: +255 (0) 737 213202
Mobile: +255 (0) 753 024590
Toll-Free: 1-866-228-1485
E-mail: info@daigletours.com