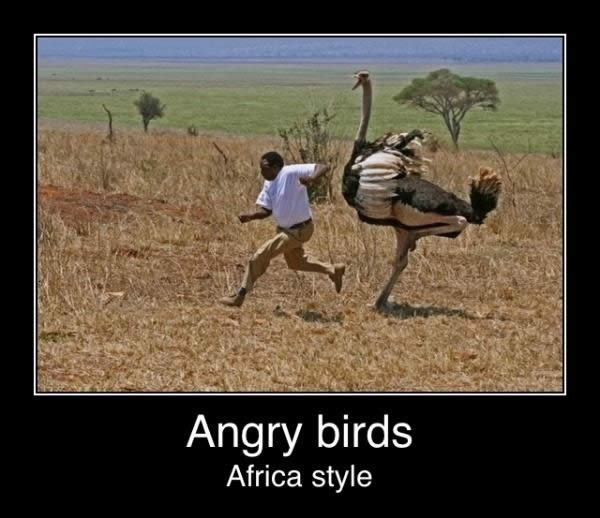 Many people come here for the abundant wildlife and gorgeous scenery. For birdwatchers, it's a veritable paradise. Bird watching in Tanzania is one of the most exciting activities that you can do while on safari. With nearly one thousand different species of birds, it's an ideal place to visit for a bird watching adventure.
Though numerous bird species can be found in every area of the country, there are some places that stand out as being especially exciting for bird enthusiasts or for anyone wanting to watch these colorful flyers. Two of Africa's most iconic birds can be found in Tanzania.
The ostrich calls Serengeti National Park home and can be commonly seen on the abundant and vast grassland.
Flamingos can be found at Momella Lakes in Arusha National Park and are a beautiful sight when they take off from the water in a pink cloud.
Lake Manyara National Park is a great place to visit and enjoy a variety of bird species. Over three hundred species have been recorded in the park, including three species that are endemic.
Even more endemic species can be found in the Udzungwa Mountain National Park. This is the place to see rare birds such as the Udzungwa partridge and rufous- winged sunbird.
Finally, visiting the Selous Game Reserve is a great bird watching opportunity. Viewing the birds from the riverbank is spectacular, and there is an abundance of waterfowl to watch playing in the river.
Every area of the country has something spectacular to offer to bird enthusiasts. Even if you're more interested in the bigger wildlife species while on your safari, you'll have a great time watching the antics of Tanzania's birds. Make sure you bring a camera!