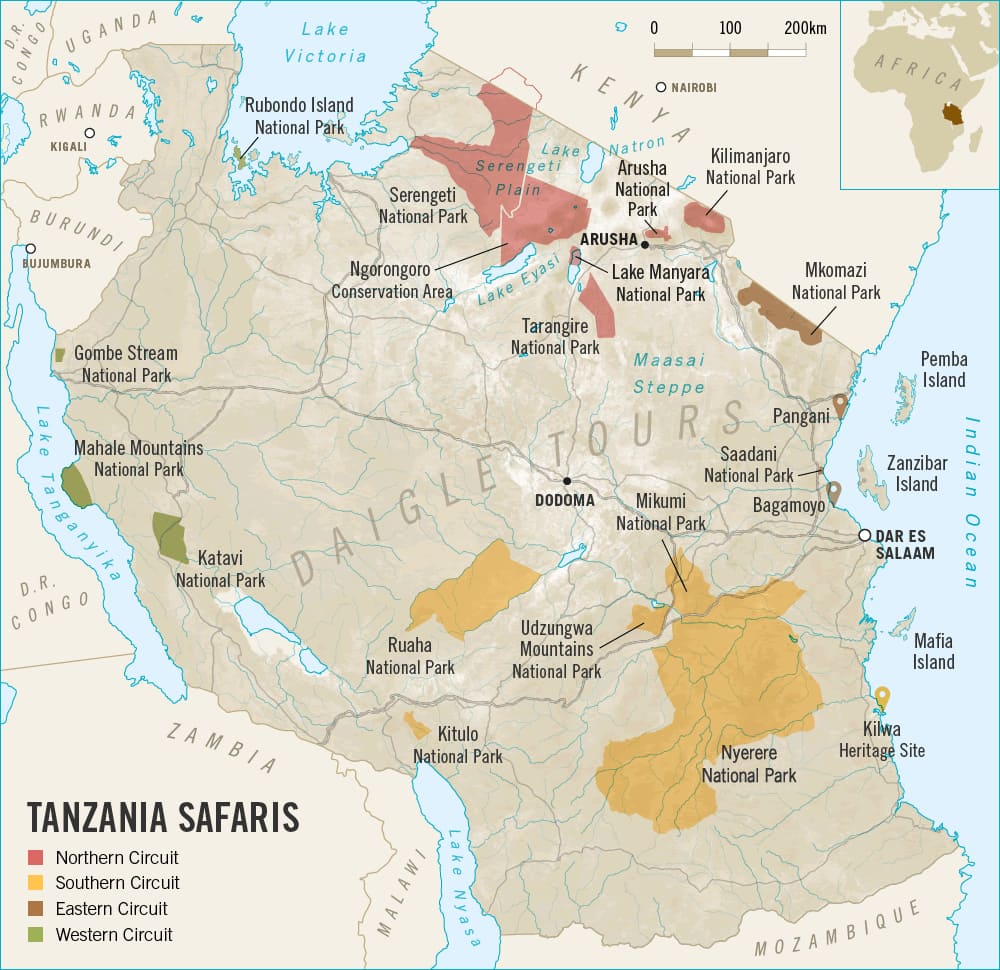 Our Safaris
There are four main types of safari offered by Daigle Tours. Within these four main categories there are plenty of options for finding the perfect Tanzanian adventure for you and your family or friends.
All of our trips fall into the following categories:
Wildlife Safaris
Tanzania is known for its abundance of wildlife making it the ideal place for your safari. The game viewing, photography opportunities and all round experience is second to none. From Lions, elephants and giraffes to monkeys, leopards and zebra, Tanzania is the best place for your Safari. Download your free brochure to start planning today.
Learn more about our Wildlife Tours.
Camping Safaris
Whether you are travelling on budget, or dream of being as close to nature as possible, a camping safari might be just the holiday for you. We provide everything from sleeping bags to tents and equipment and our expert cooks serve you freshly prepared food every day. All you need to do is show up and enjoy your trip.
Learn more about our Camping Trips.
Honeymoon Safaris
Tanzania is the perfect place to visit after saying "I do". It has pristine wilderness, golden beaches, tropical islands and romantic cabins. Need we say more?
Learn more about our Honeymoon Safaris.
The Great Migration
The world-renowned annual migration of millions of wildebeest and zebra takes place in the Serengeti and Ngorongoro Conservation Areas. This is a unique African safari which you can only see here.  We'll guide you directly to the action for unforgettable experiences and once-in-a-lifetime photograph opportunities.
Learn more about our Great Migration Safaris.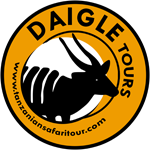 Want to find out more about the best safari in Africa with Daigle Tours? For information about safari packages or to plan your bespoke safari
download our brochure here
or
contact us now
.