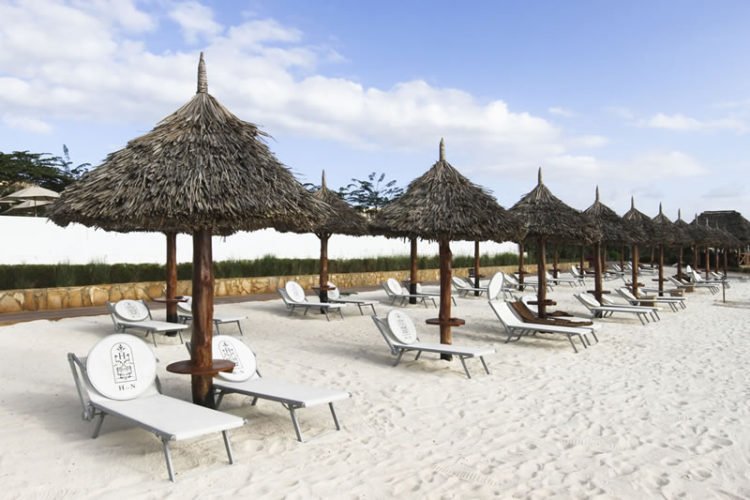 Are you looking for the best things to do in Dar es Salaam during your next visit? Dar es Salaam is Tanzania's capital city. It's the hub for international and local flights so most visitors end up spending some time here.
Dar, as the locals call it, makes a fantastic base for safaris in southern Tanzania to Selous Game Reserve, Mikumi National Park, Ruaha National Park, Kitulo National Park, Saadani National Park or the Udzungwa Mountains
However, if you haven't got time for an overnight safari there are still plenty of interesting activities to keep you busy.
Here's what we consider to be the top 10 things to do in Dar es Salaam.
1) Take a tour for local insights
Whether you have a whole day, or just a morning, afternoon or evening to spare, the best way to see as much as possible is to book a tour with a knowledgeable guide. A local guide will show you around, share stories and knowledge and make sure you stay safe.
Daigle Tours offer various day tours of Dar es Salaam and can tailor the tour to suit your group size, interests and time frame. Most of our guests enjoy a mix of visiting historic buildings and museums along with local markets and craft shops where they can pick up local souvenirs.
Find out more about our day tours of Dar es Salaam here.
2) Day trip to Zanzibar
Along with wildlife safaris, Zanzibar Island is one of the highlights of Tanzania. With its unique Swahili culture, stunning white sand beaches and clear turquoise waters, Zanzibar is a tropical paradise you won't want to miss.
On a day trip you'll have the chance to see the old town, visit a spice plantation and enjoy lunch before catching a boat back to Dar es Salaam.
Find out more about our day trips to Zanzibar here.
3) Day trip on safari
While international visitors flock to Tanzania purely for the opportunity to go on safari and see African wildlife in their natural environment, not everyone is so lucky. Many business travellers or other visitors are short on time so can't experience an extended safari or spend a night or more in the bush.
Nevertheless, there are several national parks which are close enough to Dar es Salaam for a day trip. This will enable you to experience a quick safari, see a variety of wildlife and still get back to Dar es Salaam in the evening.
In particular, we recommend a day trip to Sadaani National Park which is right on the coast and will allow you the chance to see wildlife, untouched bush and beaches. You can even take a boat safari along the Wami River which is home to hippo, crocodile and water birds.
Find out more about our day trips to Sadaani National Park here.
Mikumi National Park is another memorable day trip from Dar es Salaam.  Mikumi is extensive, with abundant wildlife. Your guide will help you spot lion, giraffe, zebra, impala, elephant and wildebeest along with many colourful bird species.
Find out more about our day trips to Mikumi National Park here.
4) Buy souvenirs
If you're on the way home, Dar es Salaam is a fantastic place to buy last minute souvenirs and gifts. There are several different options and we can guide you to the best spots if you'd like to visit several of them.
As always in crowded areas and big cities, be aware of your surroundings and take care of your personal belongings. If shopping is your main goal, leave your passport, camera and credit cards in the hotel safe.
The best things to buy are beautiful African textiles, wooden carvings and tribal jewellery. Some of our favourites shopping spots include:
Slipway Shopping Centre – As well as an indoor mall there are markets outside. Don't be afraid to bargain with stall holders both inside and outside the mall.
Mwenge Woodcarver's Market – For Masaai tablecloths, sarongs and sandals as well as art work and jewellery.
Kariakoo Market – This is the biggest market in Africa. It's hot, crowded and can be confusing so it's best to visit with a local guide which we can organise for you. The main focus is fruit, vegetables, food and household items, but clothing and local crafts are also available if you know where to look.
Tanzania Centre for Cultural Heritage – You'll find all manner of items here, from jewellery and handbags, to toys and baskets. Items are handmade by locals from natural products.
Tinga Tinga Arts Co-operative Society – Massive choice of artworks including paintings, pottery, wooden carvings and textiles.
5) Eat well
Like most big cities, Dar es Salaam has a wide variety of restaurants serving everything from local delicacies to international fare. It would be impossible to list every restaurant here but these are a few favourites:
Local specialities – Nyama choma, or grilled meat, is a favourite in Tanzania. You'll find it at Mamboz Corner BBQ, Gembros Eatery, Ali's or  Barbecue House. For local favourites such as ugali, beans and mchicha greens head to Grace Shop for lunch.
Views – PPF Tower's rotating restaurant is more about the views than the food and the prices reflect the location. Or head to Waterfront in the Slipway Mall for ocean views and sunset drinks.
Ethiopian – Addis in Dar serves Ethiopian specialties in an authentic environment. The food is served on large share platters allowing you to sample a variety of flavours and tasty curries.
Indian – Indian food in Dar es Salaam is fantastic. If you're a curry lover head to Chapan Bhog, Chapan Bhog, Delhi Darbar, Patel Samaj or Akberali Tea Room. You'll find plenty of vegetarian and vegan options there.
Italian – For Italian food served in a stylish, colonial villa go to Zuane Trattoria and Pizzeria.
Family friendly – You'll find burgers, fries and other kiddie favourites with a playground on hand at Coral Ridge Spurs.
Sports bar – If there's a game you don't want to miss head to Triniti Bar & Restaurant or Kibo Bar.
Café style – Under the Mango Tree and Épi d'Or both serve light meals with a European accent.
6) Visit Mbudja Island
If you've already been to Zanzibar and just want a day relaxing on the beach, Mbudja has white sand, clear water and excellent seafood restaurants. You can hire a cabana and snorkel or just hang out on the beach.
7. Go to the beach
There are a few beaches on the mainland if you want to avoid a boat trip. Coco Beach isn't recommended for swimming but it's a popular weekend spot with the locals and you'll find plenty of street food to snack on. Otherwise, the beaches are better for swimming north of Dar at Jangwani, or south at Kigamboni. The upmarket White Sands Hotel in Jangwani is a good base if you want to spend a day in style while Kigamboni is a secluded, peaceful option where you can rent a thatched hut on the beach or dine in one of the hotels. Getting to Kigamboni on the ferry is part of the experience.
8) Take the kids to the water park
While not as large or impressive as waterparks in the US or Australia, Kunduchi Wet 'N' Wild Water Park is still a fun day out for the kids.
9) Go hiking and bird spotting
Pugu Hills Nature Reserve has some trails and decent birding if you want to extend your time in nature without leaving town.
10) Visit Bagamoyo Town
Bagamoyo is an ancient East African trade port with distinctly Swahili architecture. On a day trip to Bagamoyo, you can visit ancient ruins, see old churches and mosques and watch dance shows on the weekends at the Chuo Cha Sanaa art college.
Experience Dar es Salaam with a Daigle Tour Guide
Contact us now to find out more about things to do in Dar es Salaam or to book a day trip or city tour.