Rising above the plains and forests of Tanzania is the "Roof of Africa," Mount Kilimanjaro. At 19,336 feet, this snow-capped peak is Africa's highest mountain and also the world's tallest walkable mountain. Reaching the summit is an incredible journey in which you ascend through five different ecological zones. Daigle Tours offer a wide variety of itineraries that can be added as extensions to any of our other Safaris and Tours. Please contact us for more details.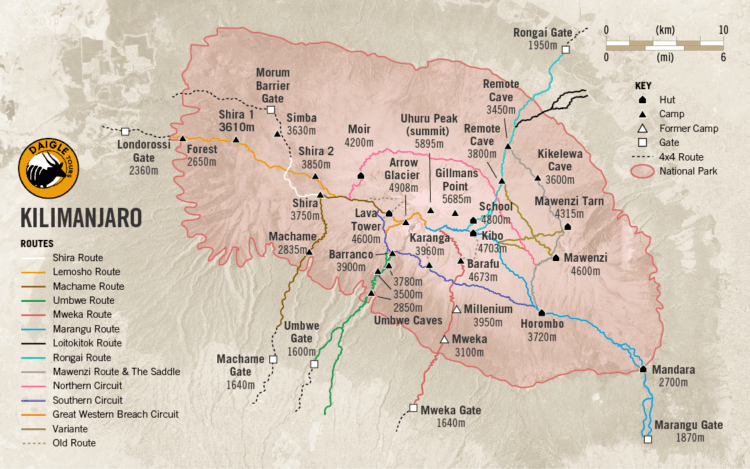 Climbing Routes  Machame,  Rongai,   Lemosho/Shira,  Umbwe  Mweka ,  Marangu
Kilimanjaro Itineraries
You will be filled with a sense of unparalleled awe when the clouds part and reveal the shining peak of the world's highest free-standing mountain. The snow-covered summit of Kilimanjaro rising from fertile green foothills has become a powerful motif of Tanzania's extremes.
The mountain provides rich volcanic soil and an endless supply of pure spring waters that have made it a powerful lifeline for the local Chagga people and all who make their lives around the mountain in Mount Kilimanjaro National Park.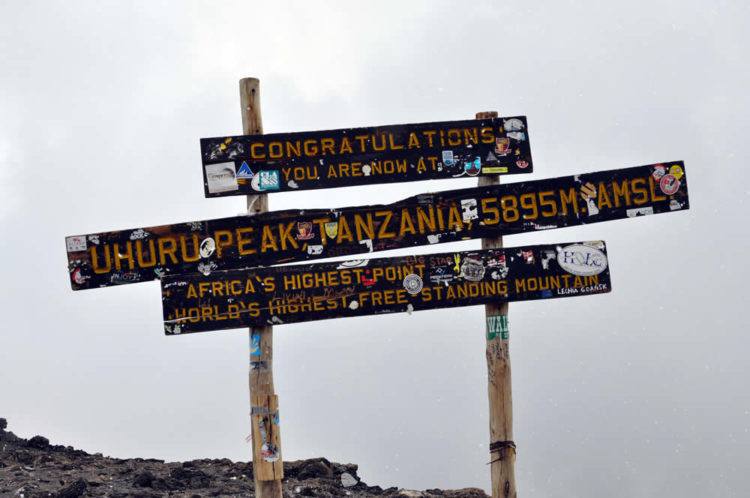 An amazing aspect of this mountain is that no climbing equipment for previous experience is needed to access the peak. Though it is a considerable challenge, it is the highest mountain that regular tourists can climb. Breathable oxygen at the summit is less than half the level of what is available at sea level, and climbers traverse eighty kilometres over the five days it takes to reach the top and return. There are several different climbing routes including the Marangu, Rongai, Lemosho, Shira, Umbwe, and Machame.
Every year the number of climbers escalates. In the last century it has risen to over a thousand per year. This has made it necessary for the National Park to insist that all climbers are pre-booked. Passes are no longer issued last minute at the gate.
About Kilimanjaro National Park:
1,668 sq km (641 sq miles).
Location:
Northern Tanzania, near the town of Moshi
128 km (80 miles) from Arusha
About one hour's drive from Kilimanjaro airport.
When to Visit 
The best months to visit the park are from December to February. The weather is warm, and the skies are clear so the snowy summit of the mountain is readily visible. July through September is cooler, but also a great time to visit the mountain. Rainfall occurs during the remaining months.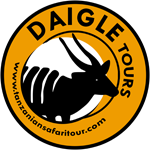 Want to find out more about
Tanzania safaris with Daigle Tours
? For information about safari packages or to plan your bespoke safari
download our brochure here
or
contact us now
.