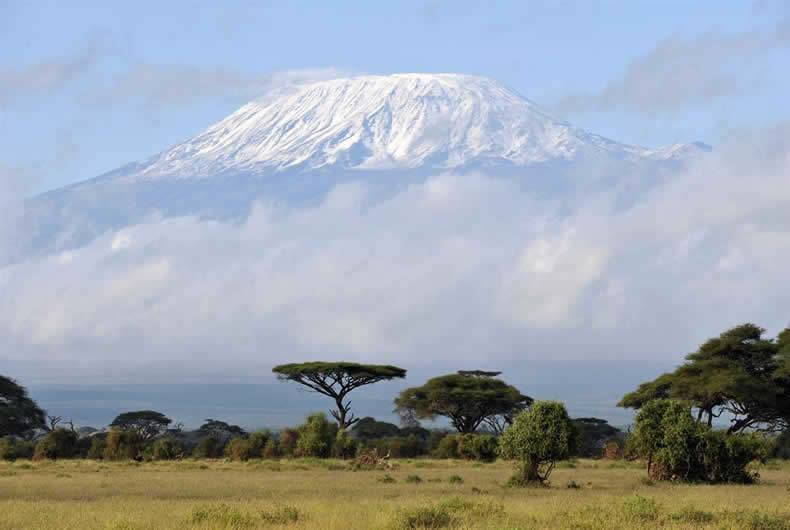 Adventure awaits on the slopes of beautiful Mount Kilimanjaro. This mountain is known as the "Roof of Africa." It is the highest mountain on the continent as well as the tallest walkable mountain in the world. It is the ideal place for a unique and unforgettable vacation adventure.
Mount Kilimanjaro is the perfect mountain for a climb. Though challenging, no equipment or previous experience is needed in order to reach the summit. Anyone can get to the peak simply by walking, though being in healthy physical condition is recommended for a truly enjoyable experience.
There are several routes that can be taken to reach the summit. It typically takes five days to reach the peak, but there are several routes that can be taken. They are the Marangu, Rongai, Lemosho, Shira, Umbwe, and Machame. In addition, the journey to the summit takes hikers through five different ecological zones, each with their own sights and treasures.
Climbers will experience bushland, rainforest, forest, alpine desert, and arctic landscapes on the journey to the summit of Mount Kilimanjaro. Anyone scaling the mountain will also be treated to astounding views of wildlife. Blue monkeys and colobus monkeys enjoy frolicking in the forest area of the lower slopes of the mountain.
Mount Kilimanjaro is one of the best photo spots in all of Africa. The views are breathtaking from the summit, but the ascent itself is nothing to sneeze at. With a variety of flora and fauna, the mountain is the perfect place to take some amazing pictures.
A safari vacation in Tanzania is a great way to get off the beaten path and experience something new and exciting. But the best adventure that you can have within Tanzania is to explore "The Roof of Africa." Mount Kilimanjaro is an accessible challenge that not only showcases all of the beauty of Africa, but also gives a person a sense of accomplishment upon reaching the summit. With five ecological zones, it is a great way to experience many different things all in one area.