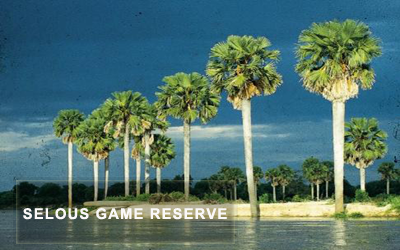 An incredible diversity of wildlife inhabits the Selous Game Reserve. It is easy to spot large mammals such as elephants and hippos. They share the habitat with reptiles, birds, and primates. Predators roam along the river, searching for prey. Selous is the ideal place to view all of these animals in their natural habitat.
The Selous Game Reserve is located in the Southern Circuit of Tanzania Safari tours. It was established in 1905 and is the largest tract of protected wet wilderness land in the world. Consisting of 54,000 square miles, the reserve makes up 6% of Tanzania's land surface area. This immense area is home to some of the most remarkable animal and bird life in the world.
The reserve may be huge, but only a small area is open for safaris. The northern zone of the park is open and offers fantastic photography opportunities. The park's remoteness more than makes up for the small section open to tourism. It is rare to see other safaris, and the amount of wildlife is stunning.
The reason that only a small portion of the reserve is open to tourism is because Selous is first and foremost a game reserve. The vast majority of the area is used for hunting. It was originally created to accommodate the hunters who came to Tanzania after the huge herds of elephants and continues to be an important source of revenue for the country.
The most recent count puts the elephant population in Selous at 60,000. This means that over 50% of all the elephants in Tanzania reside here. You will not see massive herds of these majestic beasts, however. They roam in smaller groups led by a matriarchal female.
Selous has an incredible amount of wildlife to be seen. Bird watchers will delight in over 430 species of birds that have been identified that flit and fly in a riot of color. Game walks offer excellent opportunities to view the wildlife, and because of the remoteness of Selous, it is unlikely that you will encounter other tourists. You will feel as if you share the park only with the animals. Take a boat safari on the Rufiji River and marvel at the incredible number of crocodiles, hippos, and elephants that reside in the area.
The Selous Game Reserve is a beautiful park bursting with life. It is the most pristine wilderness remaining in Africa and consists of a wide variety of animal habitats that contribute to the incredible biodiversity. Experience stunning scenery and an amazing look at countless animals in their natural habitat. Selous is the place to go for an unbelievable safari.