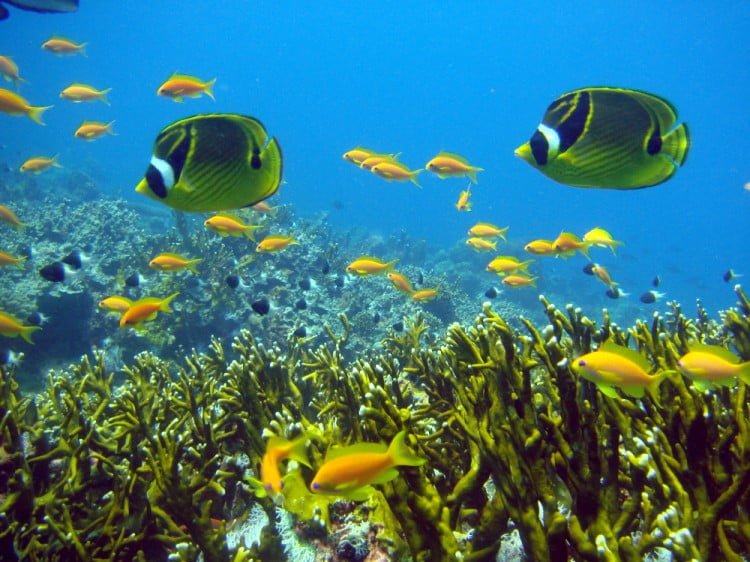 Tanzania is the number one destination for safaris, and its endless coral reef in the crystalline waters of the Indian Ocean offers some of the best diving and snorkelling in the world. The archipelago of islands off the coast of Tanzania ad Zanzibar is surrounded by coral reefs and are home to an amazing array of wildlife and unique ecosystems, as well as providing shelter, sustenance and employment for local people.
From Mafia Island Marine Park, an unspoiled, non-commercial island, where local people go about their traditional businesses in away (as far as one can tell) they have done for centuries, to Maziwe Island Marine Reserve, which only appears during low tide, Tanzania's marine parks and reserves are exceptionally rich in their diversity of cultural, coral, fish, bird and plant life. In order to protect and manage these areas from overfishing, mangrove and deforestation, and coral mining, the following marine parks and reserves have been established and can be visited for day trips and longer stays.
Chumbe Island Marine Sanctuary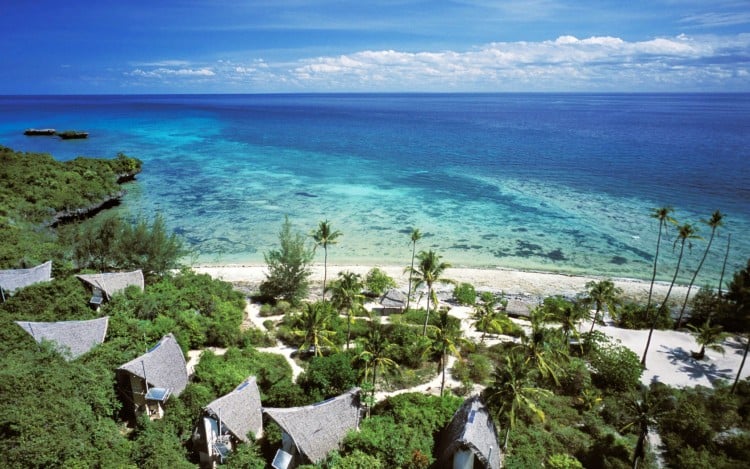 Chumbe offers some of most pristine and coral reefs in the world with over 200 species of coral providing a sanctuary for more than 400 species of colorful fish. To protect these coral reef diving not permitted in the marine park.
Dar es Salaam Marine Reserves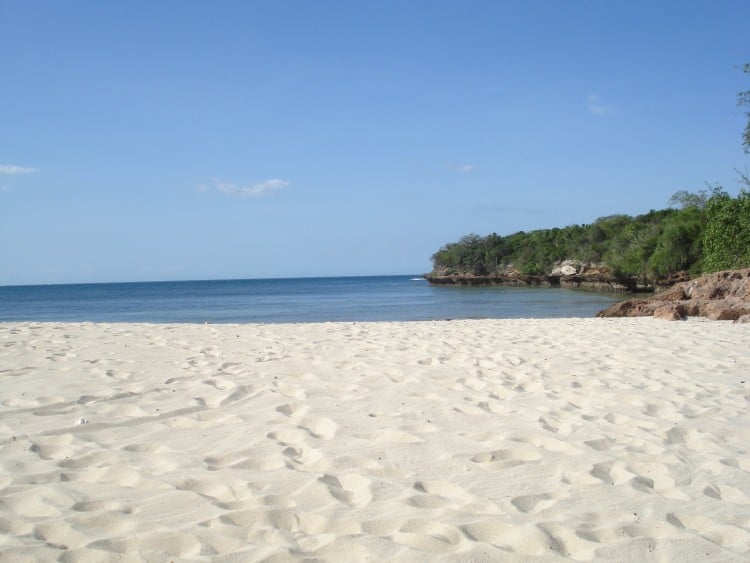 (Fungu Yasin, Mbudya, Bongoyo and Pangavin Islands) These Dar es Salaam Marine Reserves are unique for many reasons – their proximity to the city potential biodiversity and richness, good scenic diving and snorkeling sites, marine birds and dolphin viewing. Occasionally hunchback whales are also spotted in the deep waters around the reserves from May to August.
Mafia Marine Park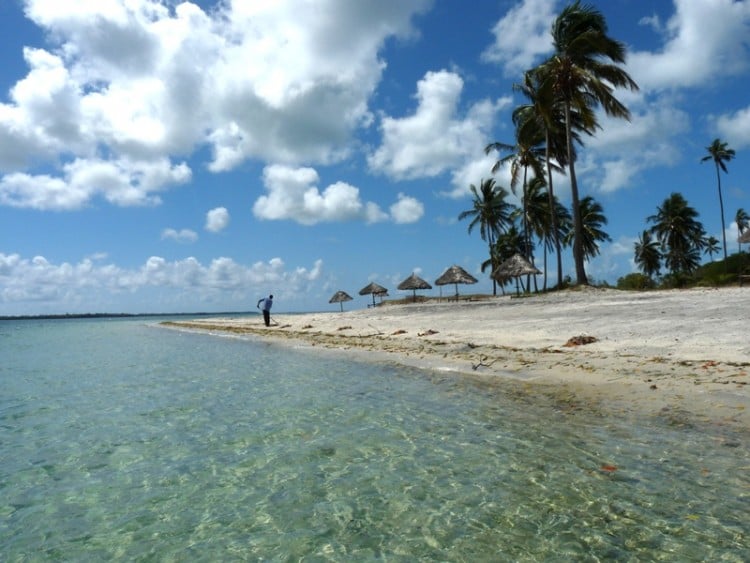 Mafia Island, located 120 km south of Dar es Salaam, is surrounded by some of the richest reefs in the world, with over 50 types of corals and 400 species of fish identified so far. The diving here is amongst the most spectacular in the world and includes colorful coral gardens, walls at various levels and many shelves and coral heads.
Maziwe Island Marine reserve
Maziwe Island Marine Park, situatedm15 nautical miles east of Pangani, Tanga, has over 350 fish species, 35 genera of coral and exceptional bird life. An Ideal place for swimming, snorkeling, diving and sunbathing.
Menai Bay Conservation Area
In the south west of Zanzibar Island, near Fumba to the west Unguja Ukuu to the east, Menai Bay is a sea-turtle breeding area and also encompasses several coral reefs and also an abundance of marine life and dense mangrove forests. Traditional boats make regular trips tor snorkeling on the reefs, picnic on the island and start attractions of swimming with dolphin and whales.
Misali Island Conservation Area (Pemba)
Misali Island, located just west Pemba has some of the Highest recorded coral cover, and high species diversity with 40 genera of coral and 350 fish species. The 1 Square Kilometers of terrestrial area supports endangered nested turtles, and the dense coastal thickets harbor populations of green monkeys, the endangered and endemic Pemba Flying Fox, global endangered Coconut crabs and various species of birds. Recreation activities such as diving and snorkeling, passage and scientific research are permitted within the non-extraction zone.
Mnazi Bay Marine Park
The Mnazi Bay – Ruvuma Estuary Marine Park, located in southern Tanzania, on the Mozambique border, is home to important populations of whales, dolphins, fours species of turtle and numerous birds. The area is recognized as being internationally important for its biodiversity, with mangroves, sea grass beds and coral reefs inhabiting the island.
Mnembe Conservation Area
Mnemba Island is located about 4.5 km off the north eastern tip of Zanzibar Island. Turtles lay and hatch their eggs all year round and there is excellent diving and snorkeling.