Gombe Stream National Park is the smallest of Tanzania's parks. It is a remote and fragile strip of chimpanzee habitat that can be found near the steep slopes and river valleys that border the sandy northern shore of Lake Tanganyika.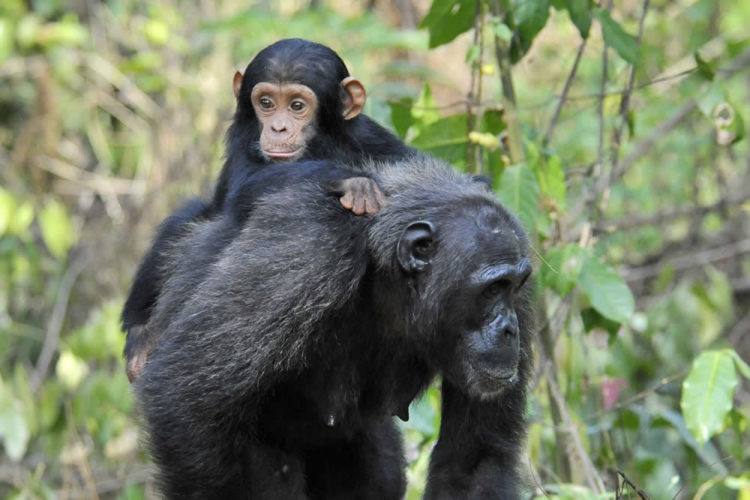 An excited whoop erupts through the ancient forests of Gombe Stream. Immediately, a dozen other voices join in and rise to a crescendo of frenzied shrieking. This is the famed "pant-hoot" call, a bonding ritual that allows individual chimpanzees to identify each other through their unique vocal stylizations.
The pant-hoot is only one of the marvels that you will encounter in Gombe Stream. The beauty of this small park will linger in your mind for years to come.
We often combine a visit to Gombe Stream National Park with a visit to its sister park, Mahale Mountain National Park. In addition, you can easily visit Gombe during a trip to Rubanda Island or any of the northern parks.
Humans possess about 98% of the same genes as chimpanzees. We are similar in other ways as well. Social structure is just as important in chimpanzee society as it is for us. The different pants, hoots, and scream easily distinguish the celebrities, powerbrokers, and peons of the chimpanzee social network.
Perhaps you will see a flicker of understanding when you look into a chimp's eyes, assessing you in return – a look of apparent recognition across the narrowest of species barriers.
Other primates are also prominent in Gombe. Beachcomber olive baboons, red-tailed and red colobus monkeys cavort through the forest canopy along with about 200 bird species.
Dusk brings magic to the Gombe Stream. The dazzling stars in the night sky are mirrored by the lanterns in hundreds of small wooden boats bobbing on the lake like a floating city of light.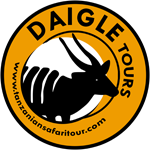 Want to find out more about Tanzania safaris with Daigle Tours? For information about safari packages or to plan your bespoke safari
download our brochure here
or
contact us now
.