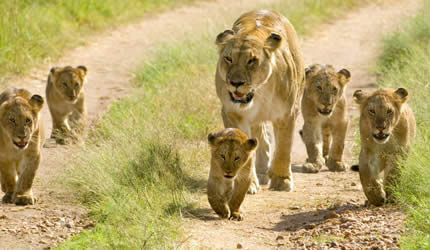 Africa is known for its iconic wildlife. Unique and distinctive animals such as zebras, elephants, and giraffes wander across the rolling plains of Tanzania. They are stalked by some of the world's most lethal predators, including lions. A lion safari in Tanzania is one of the best places to view the majesty of the King of the Jungle.
A lion safari will take you into some of the places where you will be most likely to view these large cats in action. You will see them lounging in the shade or playing in their family groups called prides. You may even see these remarkable animals stalk and bring down their prey.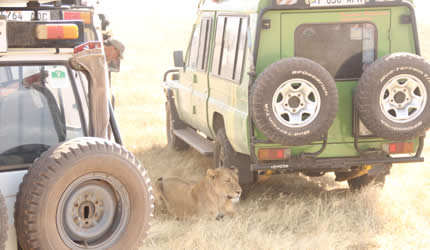 Tanzania is one of the best places to view these predators because of the sheer amount of prey that is available. Millions of herbivores gather in large herds, especially during the Great Migration across the Serengeti. Such a concentration of prey attracts many of the more elusive predators and increases the opportunities for viewing them in their natural habitats. Lions are no exception.
Serengeti National Park on the Northern Circuit is an excellent place to watch lions as they lounge in the grass or stalk through the shadows. This park is known for its huge numbers of wildlife species. You are sure to enjoy some of the best wildlife viewing in the world when you take a safari through Serengeti National Park.
Saadani National Park on the Eastern Circuit is also a great place to see lions, and it tends to be less popular than the Northern Circuit. This means that you and your group will feel like the only people in existence when you take a safari through this beautiful park. Saadani is the only park in Tanzania to feature coastline on the Indian Ocean, and you are likely to share a beach with lions as well as other wildlife.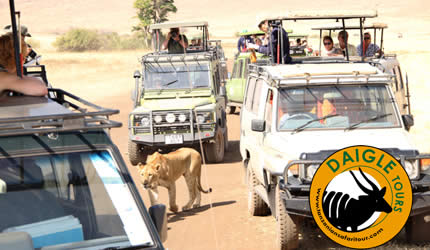 Enjoy watching one of the most iconic animals in Africa when you take a lion safari through Tanzania. Seeing these majestic and fierce predators in their natural habitat is an experience that will never be forgotten.